Apple & Macintosh Consulting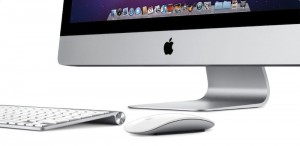 There is no doubt that the products Apple Inc. has introduced over the last several years have completely changed the landscape of technology. Ease-of-use, greater reliability, and freedom from devastating and expensive viruses are the hallmarks of Apple products. The run-away popularity of the Macintosh, iPhone, and now iPad has propelled Apple ahead of Microsoft as the world's most valuable technology company.
Most of Apple's growth has been in the consumer market. But as consumers bring their technology to work, many businesses now are struggling to answer the growing demand for Apple products in their companies. Others are wondering if the advantages of the Apple platforms could help their businesses save money and become more productive. Unfortunately for most companies, their technology staff or technology consultants are not fluent with Apple technologies.
With years of experience in not only Apple, but Microsoft and UNIX technologies, Marcel Brown brings a perfect combination of skills into a company seeking answers regarding Apple technology. With this unique ability to speak the language of all the major platforms in use today, Marcel can help your company decide if Apple products are a good fit for your business. Working hand-in-hand with your technology staff or technology consultants, Marcel can help create plans for integrating, testing, and implementing Apple technologies into your existing business systems.
The future of technology will be vastly different than the present. Don't be left behind! You will not find anyone with more experience with Apple technologies than Marcel Brown - The Most Trusted Name in Technology.