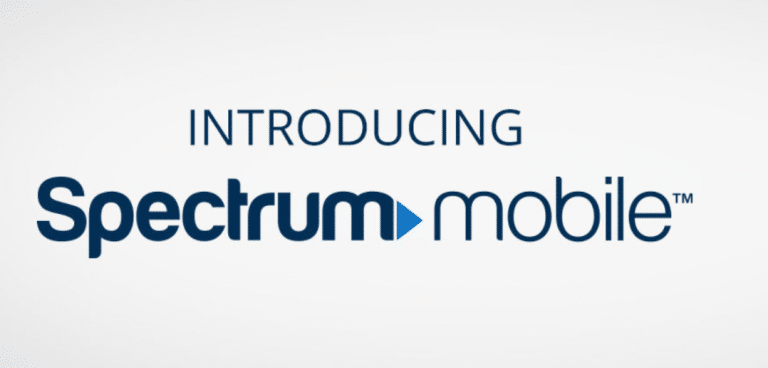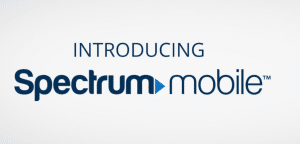 For those of you that aren't aware (especially those who live near me in the St. Louis metro area – or any other area where Charter/Spectrum Internet service is available), there is a new option available for cellular service. Spectrum Mobile is a wireless service from Charter Spectrum (or just Spectrum … I hate the fact they sort of changed their name and now no one really knows what to call them). To be clear, this service can replace your existing cellular service from AT&T, Verizon, Sprint, T-Mobile, etc. In actuality, Spectrum Mobile uses the Verizon cellular network along with Wi-Fi calling on Spectrum's network of numerous public Wi-Fi hotspots. I'm sure the first question most of you will have is why use Spectrum Mobile instead of Verizon? If it's the same network, why bother?
What caught my attention about Spectrum Mobile, as I'm sure it will catch yours, was their price of $45/month for "unlimited" service. Most other wireless companies charge about double this amount for their comparable "unlimited" service, including Verizon themselves. Additionally, if you are a light data user, Spectrum Mobile has a plan that costs $15/month for each gigabyte of data you use. If you generally use less than 2 GB of data a month, you can save even more money. Sounds great, right? I wanted to sign up right away when I first heard about it. But unfortunately, there was one big roadblock.
As I mentioned before, Spectrum Mobile service is new. Really new. As in they just rolled out the service over the summer. Initially, you could not bring your own phone to the service. In fact, you still technically can't – unless you're like me and have learned a few things! When I first found out about the service last fall, I was ready to sign up right away – except that I could not bring my existing phone. At that time, you were required to buy a new phone from Spectrum. Having a less than one year old iPhone X, I was not interested in buying a new phone. However, Spectrum reps and information on the Internet all said that the "bring your own phone/device" option (BYOP or BYOD) would be here "soon". Likely by the end of the year. In fact, at one point in December, Spectrum set up a web page for signing up with BYOP, but then that page was quickly taken down. Likely it was inadvertently published early, but some news sources spotted it.
Well the year end came and went and rumors were that Spectrum was testing it in certain areas. As I did more research I found that it was now possible to bring only certain types of phones to Spectrum Mobile and on top of that, only certain Spectrum storefronts could perform the function at this time. The good news for me was that I had a qualifying phone, but the closet store was about an hour away. Luckily I was soon going to an event near one of those stores so I took the opportunity to switch service.
Being that Spectrum Mobile is a new service and that their BYOP option is bleeding edge, I was a little nervous that I would get caught in technology hell. Especially given that I was porting over my existing number from AT&T and that I depend heavily on my phone for business. Yet I felt confident that Spectrum had their stuff together and that I would have no problem with Verizon's network. Also being a technology professional, I wanted to test out this service as soon as possible and if there were any issues, I figured I could handle them.
The first possible opportunity for problems was in actually signing up for the service. I've had experiences with wireless providers both simple and exasperating. I was hopeful the process here would be uncomplicated. I'm happy to report that the process of switching my service over to Spectrum Mobile was relatively quick and painless. The whole process took only about 30 minutes and a few of those minutes were my fault for forgetting my AT&T PIN code and I also spent some time chatting technology with the Spectrum rep. Of course, the process was streamlined for me because I knew I had an unlocked iPhone and I had all my ducks in a row (other than my AT&T PIN!).
Of course, the next opportunity for issues would be in the quality of the cellular service. It's one thing to switch the service provider, it's another to actually be able to use the service. I can report that when walking out of the Spectrum store, I had a fully functional iPhone on the Spectrum/Verizon network. Bars were good and I made and received a phone call without issue. Internet speeds seemed solid and I had no negative experience initially. I took a look through some settings on my iPhone and made sure that Wi-Fi calling was enabled. I am sort of surprised, given Spectrum's marketing, that this option was not automatically enabled or that I was not instructed to turn on this feature in the store. Perhaps the Spectrum rep felt I was technically competent enough to do this and didn't feel the need to explain it. Not that it is technically necessary as obviously the phone works otherwise on the Verizon network. But it was just something that struck me as odd/interesting.
It's about two days later and I've had no issues with phone calls or data usage on either the cellular network or Wi-Fi. So far so good, but I will keep everyone updated as I spend more time with the Spectrum Mobile service. To sum up, if you want to try Spectrum Mobile and you don't want to buy a new phone, you must have an iPhone 6S through an original iPhone X. At this time, they are not yet ready to work with the new iPhone XS, XR, or XS Max phones (unless you buy one from Spectrum). Android users are also out of luck at this time (unless, again, you buy one from Spectrum). They will eventually support all types of phones that are compatible with the Verizon network, but again, this is a very early time for their service so they are slowly rolling out and testing these options. Also, you must go to a Spectrum store that is trained on the BYOP option, which at the time of this writing are only the stores in Chesterfield and O'Fallon, MO.
If you have any questions about wireless technology, please feel free to get in touch!