Don't be left hanging by Office 2007 files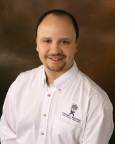 Along with the release of Windows Vista in January of this year, Microsoft also released Office 2007. Microsoft Office is the name of their software suite that includes Word, Excel, and Powerpoint. One of the "features" of Office 2007 is the introduction of new file formats. This really means very little to most people. However, it does pose a very inconvenient problem for many of us. The new file formats can not be opened by the earlier versions of Microsoft Office. Those of you who use Office 2003 or earlier versions (or those who use Office on the Mac) won't be able to open the files generated by users who have Office 2007. As more and more users start using Office 2007, this will become more and more of a problem.
Of course, you could upgrade to Office 2007, but this is an expensive option. Additionally, many people are not happy with the many interface changes to Office 2007.
Fortunately, Microsoft has released a "compatibility pack" to help out users of Office 2003 and Office XP. Basically, once installed, the compatibility pack allows these versions of Microsoft Office to open, edit, and save the 2007 files. For more information and to download the Microsoft Office Compatibility Pack, go to this web page
Additionally, Microsoft has also released a converter for Mac users. The converter allows Mac users to convert the 2007 files into a format the Mac versions of Office can open. However, it does not allow users to save files into the 2007 format. The converter can be downloaded from this web page.
That Microsoft has released these items to help out users of older software is really unprecedented. In the past, they've usually not enabled any sort of "forward" compatibility for older versions of Office. So take advantage of Microsoft's good will and make sure you can open files from the 2007 version of Office.
If you have any other questions regarding document sharing, especially when it comes to cross-platform sharing, Marcel should be your first call!