Live from Macworld 2008: Keynote highlights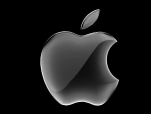 It was one of, if not the most, anticipated Macworld keynote addresses in a long time. Considering 2007 was Apple's best year ever, most wondered how Steve Jobs and Apple were going to follow-up. Interest was extremely high as the line to get into the keynote address wrapped all the way around the Moscone Convention Center. In fact, I could not see the keynote in person because the auditorium's seating quickly filled up and overflow was directed to several conference rooms where a live simulcast was being shown.
So just having watched the keynote address live and somewhat in person, here are the highlights:
Apple Introduces their "Time Capsule" which is basically a combination wireless router and hard drive. It will integrate directly with the Time Machine feature of Leopard, which will make backing up very easy for users with multiple Macs in a home or small office.
The iPhone and iPod touch receive some nice updates that adds features and functionality. The iPhone update is free, but the iPod Touch update costs $20 – I'm not sure why Apple is charging iPod Touch users or if it will be worth the backlash they will receive.
The MacBook Air is introduced. It is the world's thinnest laptop. Almost impossibly thin. Yet it does not compromise on features or performance. It will be a big hit with those who want an impossibly thin laptop, of which there is a large market. Don't forget, all Mac computers can run Windows now too. So it is also the world's thinnest Windows computer. At $1799, the pricing is in between the MacBook and MacBook Pro. Remember, smaller does not mean less expensive in the world of technology!
The biggest thing to come out of this year's keynote in my opinion, is the introduction of movie rentals through iTunes combined with the upgraded ability of the Apple TV to play these movie rentals. Yes, you will be able to point and click on your computer or right on your TV and instantly download and watch movies in DVD or HD quality. All for reasonable rental costs. I think a quote from the movie The Incredibles is appropriate here: "I'm geeking out just thinking about it!" And I won't be the only one geeking out about it. This service has huge mass market appeal.
What is amazing is that Apple has lined up support from every major movie studio – an absolutely incredible feat which shows just how much power Apple has in the industry today. This means that all major movie releases will be available for rental on iTunes.
The AppleTV has been updated to not only allow users to rent movies from iTunes directly from their TV, it also eliminates the requirement of a computer to use it. At first this may not seem like a big deal but think about this for a moment. Anyone – regardless of their technical knowledge – will be able to pick up an AppleTV and start renting movies from their TV. And they will be able to buy all the other things iTunes offers, such as music and TV shows as well. So now the market for iTunes has just become all that much larger. And when I say larger, I mean gigantic.
One very nice thing Apple did is that all current AppleTV owners can download the update for free. Which only makes the fact that they're charging $20 for the iPod Touch update all the more perplexing. Can you tell I own an iPod Touch? (thanks to my lovely wife).
The addition of movie rentals was the missing piece of the puzzle to make the AppleTV a hit. The AppleTV now has the potential to change the way we think about renting movies. Look for the AppleTV to be THE hottest tech item this year. And look for Apple to make money hand over fist with the rental of movies via iTunes.
On that note, if you are interested in picking up an AppleTV, please contact me. While the AppleTV will be easy to use, there are a few technical considerations to be aware of. As well, I can help you get your hands on an AppleTV or any Apple product – which may be a difficult thing to do as word spreads about the news coming out of the Macworld Expo.