Live from Macworld: Day 3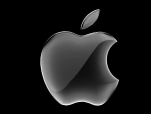 I've now completed exploring the entire Macworld expo. As well as researching all the products on the floor, I've met many people and their companies. I'd like to recognize a few.
Thanks to Accura for providing their "Accura Lounge". By far, this lounge area had the fastest, most stable Internet connection in the entire expo. This connection allowed me to do several things, such as having video conferences with my wife and daughters at bedtime.
Thanks to Eric Rasmussen of Central Computers. Yesterday I went into Central Computers to buy a cable, and even though the store was somewhat busy, we was friendly and answered a few questions I had regarding what items were hot sellers. He also showed me an interesting new item, the Asus Eee PC, which I will share more of later. He then informed me of a party for Mac software developers that would take place next door to the computer store. Not having any plans last night, I made it a point to check out the party. At this party, I met several interesting people.
One of these interesting people was Mark Peason of Plasq. Plasq is small software development company with many of its employees from Australia. Mark is from Australia and we had an interesting conversation about American accents and the new Apple products, among other things. One fun thing about conferences like this is meeting people from all over the world that share many of the same interests as you.
Another interesting Australian from Plasq I talked to was Rachel Prins. We had an interesting talk about the Apple II and Commodore 64, as well as her own business. If you are a fan of the 80's cartoon and doll line, Jem, check out her site, www.jemgirl.com. She offers a doll customizing service and many of her clients are from the United States.
Tomorrow is the last day of the Macworld expo. I'll keep my eyes and ears open for anything further to report.