Return of Anti-Virus Update Month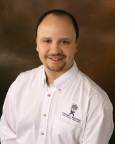 It's that time of year … the leaves are falling, the days are shorter … and it's time to update your anti-virus software! Just as I declared last year, November is Anti-Virus Update month. As most anti-virus vendors release their new versions early in the fall, by November enough time has passed for major problems to have been found and corrected. If you own a Windows computer, this year especially is important to make sure you have an updated anti-virus software.
I have observed this summer a fairly profound outbreak of a certain type of malicious software that masquerades itself as anti-virus software. For various technical reasons, these malicious softwares were able to circumvent most anti-virus programs. Things seemed to have gotten better towards the fall, but as anti-virus vendors continue to improve their software, most of the updates to catch new virus variants will be devoted to the newest versions of their software. So as malicious software like this summer's outbreak continues to find new ways of infecting our computers, it is crucial to keep up-to-date to protect yourself.
As before, we still recommend Trend Micro Internet Security over Norton or McAfee's products. We still find Trend Micro to be less resource hungry and less intrusive upon the user than the other products. Don't miss our money saving offer elsewhere in our newsletter to get 50% off the cost of Trend Micro.
Marcel Brown Technology Services and the company's retail store, The Tech Spot, was recently voted as the #1 Computer Sales and Service company in their area!