Macworld 2009 Keynote Analysis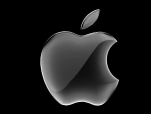 If you haven't already read about the Macworld 2009 keynote speech, you can read my live blog of the event here.
As many people expected, Apple didn't have any earth shattering announcements at this year's Macworld keynote. Of course, it's not every year a company can come out with a product like an iPhone or a MacBook Air. Certainly, the atmosphere after this year's keynote announcements is much more subdued than last year's. But overall, I think today's announcements shows Apple's strengths and how they will continue to lead the industry in innovation, even when introducing what at first may seem rather mundane.
For example, the technology behind the Faces feature in the new iPhoto 09 seems straight out of hollywood. The software literally can recognize people's faces so that users can organize their photos by who is in the picture. All of a sudden, the landscape of photo organization software has changed. No other software has this technology with such a user-friendly implementation. Similarly, with the Places feature, Apple has now taken the Geotagging phenomenon and brought it to the masses. The technology is very simple, but Geotagged photos can now be organized in many and varied ways. Combined, the Faces and Places features allow users to more easily organize and create photo slideshows, books, and create other photo projects that they may not have been able to before.
This theme of empowering users has been the hallmark of Apple technology since day 1. But it seems that in the last few years Apple's accomplishments have really started to take off at a rate unprecedented. A lot of it has to do with the digital media revolution. Most of the digital media technologies were not invented by Apple, but Apple has led the way in allowing users to make the most of it. Where would we be today if Apple had not invented the iPod? Would there be such a large market of people using portable digital music players? Most likely not, as no other company has come out with a device as compelling as the iPod or a music service as compelling as iTunes. What Apple has done for digital music, they are trying to do with digital photos and videos.
Apple's "Learn to Play" feature in Garage Band is one of the most innovative new technology features, not just from a technology standpoint, but from a business standpoint as well. What other company could come up with an entirely new revenue source such as this? People, especially young people, will be buying up training sessions by popular recording artists and interactively learning to play instruments. Not only will this feature make them direct, recurring revenue by selling the training, but this feature alone may cause another spike in Macintosh sales. Nothing like this exists on any other computer platform and will not likely for some time.
iWork 09 seems to be a good upgrade. Nothing earth-shattering, but Apple quietly continues to improve their productivity software. However, the Keynote Remote app allows integration of presentation software and a handheld computer like never before. Powerpoint is quickly becoming the tool of yesterday.
iWork.com has to potential to change the way people share documents forever. Why e-mail when you can share and collaborate on documents on a web site?
The Mac Box Set will probably sell like hotcakes to users who have Macs that are older than a year. For the price, it is almost silly NOT to buy it as compared to any of the 3 individual products.
The new MacBook Pro 17″ really shows Apple's prowess in designing things that are simply technological marvels. In one fell swoop, Apple improved working battery life, improved the lifespan of a battery, and is helping the environment just by redesigning the way they implement batteries in a laptop. It took a lot of out of the box thinking and some risks, but in the end, it will probably change the way all laptop manufacturers create batteries.
And finally, the announcement that iTunes is going DRM-free is yet another example of how much power Apple has, not just in the computer industry, but in media as well. A few years ago, there would have been no way in hell that the record companies would have allowed a DRM-free music store to exist (DRM is a general term for technology that restricts the way digital media can be copied). But Apple's success with iTunes has showed record companies that users ARE willing to pay for music on-line when presented with an easy and inexpensive method of doing so. Now by removing DRM, this process will become even easier.
So that's it for day 1 of Macworld 2009. I will write further posts over the next couple of days summing up interesting things I may see.