Why not? Some iPhone Tips & Tricks Goodness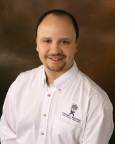 There's been a lot of news lately regarding the iPhone. Most of the news revolves around the rumored new iPhone that may be released very soon. Other news discusses the upcoming Palm "Pre" device, of which many are playing up the potential competition between it and the iPhone. With all of this iPhone news in the air, I thought this might be a good time for some iPhone tips.
In doing research, I found a very nice article highlighting several iPhone tips. Rather than reinventing the wheel, I'll simply direct you to this article at taptaptap.com.
If you have any good iPhone tips (or tips on any technology), feel free to share them on The Tech Spot's own social networking site, http://thetechspot.ning.com