July 2009 FYI – The Case for Cases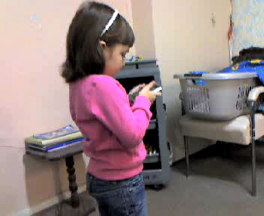 If you own an electronic device, such as an iPod, you may have decided against a protective case. You figured you'll be real careful with it, why bother? Well, now that you can play games that use the iPod Touch or iPhone as a motion-sensitive controller you may want to think twice – especially if you have kids.
FYI, this is my own personal video and that is my daughter! I just happened to be playing around with the video feature of my phone at the time and just happened to catch this on video! As shown in the video, the iPod Touch was fine and is still functioning to this day!