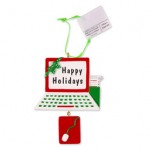 While I was writing this, I realized that this is the 4th year I've done a Holiday Tech Toy article! It is interesting how the more things change, the more they stay the same. Certain items from my first Holiday Tech Toys article are still good gifts (in fact some keep appearing on the list). Others that have appeared through the years have been replaced by new models, and those new models are now good gifts. So please review my previous Holiday Tech Toy articles (2007, 2008, 2009) for some good ideas from the past, then read my new list below!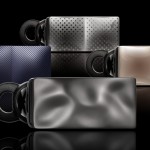 Jawbone Icon
I consider the Jawbone to be one of the best Bluetooth headsets on the market. Their latest Jawbone, the Icon, has a lot of
new features that add to an already impressive device. For example, on supported phones like the iPhone, the battery levelof the Jawbone will display on screen, so that you never need to guess just how much battery charge your headset has left. If someone you know has a Bluetooth headset on their gift list, you will likely not go wrong with the Jawbone Icon.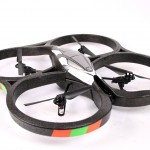 AR.Drone
Unlike most of my Tech Toys, this item is actually a toy! However, it can be played with by kids of all ages. The detailed description of the AR.Drone can be read elsewhere on the web, but let's just describe this as a remotely piloted flying quad-helicopter with a video camera "eye". Controlled using the motion sensitive capabilities of an iPhone or iPod Touch, the pilot can actually see what the AR.Drone sees! Jimmy Fallon actually had one on his show over the summer, so I expect that this item will actually be on quite a few wish lists this year.
Wireless Hotspots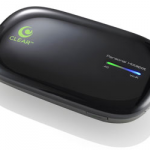 As we all have become increasingly dependent on technology, we find ourselves needing access to the Internet while we are away from home. While we can often find free Wi-Fi hotspots, it is not always convenient to depend on someone elseto provide us with connectivity, especially now that unsecured hotspots can be risky to use. Many people have used USB cellular data devices, but the drawback being that only one laptop at a time could use the connection. Fortunately, many cellular providers are now offering "mobile hotspots", which are basically devices that connect to a cellular provider's data network and then rebroadcast that connection via Wi-Fi. Laptops or other mobile devices such as iPads or iPod Touches can then all share that connection without any sort of installation or complicated configurations.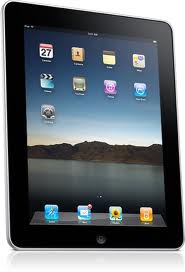 iPad
Does this item really need any introduction? The iPad will likely be one of the biggest selling devices of this holiday season. If you need a quick primer on the iPad, read my previous article from this year. The iPad is proving especially popular as gifts for teenage or younger children, for senior citizens, and anyone who wants a simple computer for reading web pages, reading eBooks, viewing photos or video, and reading and writing e-mail.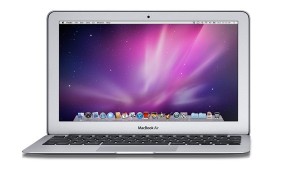 MacBook Air
MacBooks always make my Holiday Tech Toys articles because they are just so
darnpopular! But this year, Apple has introduced the next generation MacBook Air, and so far it has been flying off the shelves. With an even thinner design, solid state storage, and a lower starting price, Apple seems to have hit the sweet spot on ultra-light laptops. If you know someone that needs a laptop (as opposed to an iPad), make sure to check out the new MacBook Air.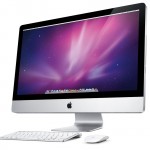 iMac
A recent Facebook post from one of my friends asked why the iMac is so sexy. I don't know about you, but computers are not generally referred to as sexy! But for someone on your gift list, an iMac with a 21.5″ or 27″ screen, quad-core processor, wireless keyboard and mouse, and lack of messy cables just might get their blood running! So don't settle for some bottom of the barrel PC when you can get the sexiest computer on the planet!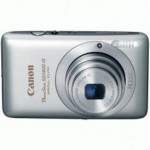 Canon PowerShot SD 1400 IS
It's tough to recommend digital cameras. So when I wrote a Tech Toy article about the Canon PowerShot SD 780 IS earlier this year, I thought I made a good recommendation. Unfortunately, that model was soon phased out by Canon. Fortunately, it was replaced by a new model with slightly better specs, the PowerShot SD 1400 IS. If you're looking for a model that doesn't need 720p HD video recording capability, the SD 1300 can save you some money, but for about $179 street price, I'd go ahead and splurge for the SD 1400.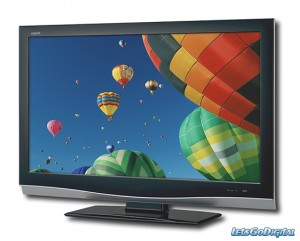 HDTV
As a highly-respected (and admired?) technology expert, it is sort of embarrassing that I don't yet own an HDTV. It's not that I don't want one, it's just that my highly picky nature has made me put off the purchase, waiting for prices to come down and technology to mature. However, the itch to upgrade is setting in, so I've been shopping around for an HDTV. I've been impressed with what is available this year and feel that the timing is great if you are in the same boat I am. So read my recent HDTV article and go shopping!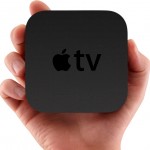 AppleTV
Apple is on a roll this year! Another example of a product that is flying off the shelves is the new generation of the AppleTV. Now witha sub-$100 price and the ability to stream Netflix movies, it seems Apple has finally got the right combination of features and price-point to make the AppleTV a mass market success. If you do buy an HDTV this year, add an AppleTV as well!
iPhone & iPod Touch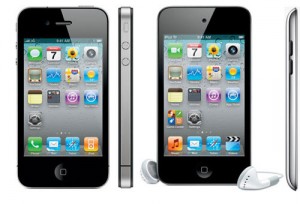 These items have been on my list every single year. It really shouldn't be a surprise to anyonejust how popular these devices are. However, with the flood of new smartphone competitors this year, I just want to reiterate that if someone on your list specifically wants an iPhone or an iPod Touch, a competitive product just won't do. This is actually good advice for any technology product. Please try to be sure exactly what your recipient wants before you spend money on a purchase, especially if a restocking fee applies.