Android Smartphone and Tablet Buying Guide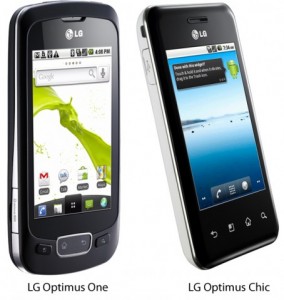 This article is part of my Smartphone and Tablet Buying Guide. Make sure to read that article first for an overview of my recommendations.
At this point, the only real competition to Apple's iPhone and iPad are devices that run Google's Android operating system (also commonly referred to as "Droid" devices, although that actually refers to the brand-name of the Motorola-manufactured Android phones). Android-based smartphones are selling well, with certain statistics even showing them outselling iPhones in certain markets (although they generally count free and half-price phones in their figures, where Apple has never given away iPhones). However, for their relative popularity, Android devices are fraught with peril for the unwary customer. Because of the complexity of explaining this in detail, I have prepared a supporting article. But if you aren't interested in reading all the details, I can sum it up this way:
There are too many Android devices resulting in little feature standardization among the devices, making choosing a device difficult.
Many Android devices are made with cheap materials and are poorly constructed.
There is not a unified operating system standard among Android devices, resulting in a fragmented market for app development, causing consumer confusion over which device may support certain features or apps.
Android devices can get malware.
Android devices are not as easy-to-use as Apple devices, nor have the quality or selection of apps available.
The support for a particular phone may be poor, as it is up to each device manufacturer and wireless carrier to support it. Google does not do consumer support of any Android phone.
Google's recent purchase of Motorola throws their relationships with their current hardware partners into a state of chaos. Will current Android hardware partners be in the Android business next year? Will their current phones be orphaned?
So if you'd like to read the details, click on to my supporting article (article coming soon … stay tuned). But otherwise, just from the summary above, it's hard to recommend an Android-based phone or tablet. Based in a large part on the mostly poor feedback I get from Android phone owners, I honestly believe they are selling as well as they are because many people's wireless carriers do not yet have the iPhone. Time will tell as the iPhone becomes available on other carriers.