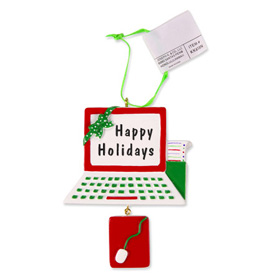 Every year I create a list of Holiday Tech Toys. I thought I would change it up a bit this year. Instead of a list of Tech Toys for consumers, this year's list is for businesses. As many businesses look to spend some money at the end of the year for tax purposes, here are some ways to spend that money and get some great technology that will help their bottom line. As usual, review my past Holiday Tech Toy articles (2007, 2008, 2009, 2010) for more ideas and if you have any questions about these items, please feel free to contact me.
New Desktop or Laptop Computers

A pretty obvious choice of technology purchases, newer faster computers can certainly help out productivity. But before you run off and purchase the cheapest PC you can find, consider that the technology world is transitioning into the "post-PC era". Due to years of reliability issues and other problems like virus infections, more and more businesses are moving away from the commonplace Windows PC. It is in your business' best interest to review whether or not a Macintosh computer could bring benefits to your workplace. Buying a Mac to test pilot in your work environment just might be a great way to spend that end-of-year money and position your company well for your next computer purchases.
Battery Backups
It is amazing just how many computer problems are caused by poor power or catastrophic power events like surges. Every computer, server, printer, and network device should be properly protected. Battery Backups (also known as UPS or Uninterruptible Power Supplies) are the best form of power protection, going above and beyond simple surge protectors. If you aren't making use of battery backup units, consider buying one for all the devices in your office. Usually the money you save on service calls will more than make up for your spend on battery backups.
Technology Services
Of course, when making technology purchases, you'll need someone to consult with and implement the technology. Why not pay ahead for those services you'll need next year right now? Most technology professionals will offer a retainer option, which in most cases is simply buying services ahead of time and often includes a discount on the service rate. Spending the money now will likely reduce your tax burden for this year and set you up for having technology services when you need them next year.
Portable Device Charger
As more workers become highly mobile, their ability to keep their technology devices charged and working becomes increasingly important. Sometimes, it just isn't possible to find a power outlet to plug into. Portable device chargers, such as the Gum Plus from Just Mobile, are basically batteries that hold enough power to recharge devices such as iPhones when a power source is otherwise unavailable. I like the Gum Plus because it has a high-power output that quickly recharges devices and holds enough power to supply multiple recharges. Buy one for all your employees that are frequently on the road.
iPad 2
As I mentioned above, the world is transitioning into the "post-PC era". No device epitomizes this New World of Technology as does the Apple iPad. Thin, light, and powerful, the iPad has turned the technology world upside down. Industries across the board are tripping over themselves trying to figure out how to best utilize the iPad and keep up with their competition. If you haven't yet begun to implement the iPad into your workplace, now is the time to do it before your competition gets the upper hand.
Monitors
If your employees are using monitors that are over 4 years old, it is time to look into replacing them. As screen sizes have gone way up, prices have come way down. The improved productivity from larger monitors is documented and often old monitors lose brightness, which strains vision. Additionally, adding a second monitor can also help productivity. Just ask anyone who has a dual-monitor setup how much more they enjoy it as compared to a single monitor. Look for brands that have longer than one-year warranties. Acer is one such brand that I have had great success with myself and many of my clients.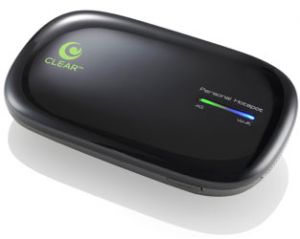 Mobile Hotspots
The ability to access the Internet from anywhere is very important to mobile workers. As these mobile workers begin to use multiple devices or work in teams that all need access, it isn't enough to have a USB wireless broadband device that can only be plunged into one computer at a time. Mobile Hotspots solve this need by using Wi-Fi that can be accessed by multiple devices at one time. As 4G services become more widely available, it would make sense to purchase a 4G Mobile Hotspot from your favorite wireless company.
iPhone 4S
The smartphone that sets the bar for all other smartphones, the latest version of the iPhone, the iPhone 4S, raised the bar again with it's integrated Siri function. Siri is voice recognition that allows users to talk to their iPhone to do things like setting appointments, look up the weather, or send text messages. Now that all 3 major wireless companies carry the iPhone, it may be time for your company to upgrade phones. Don't be fooled by the imitators, only the iPhone can truly deliver with a combination of power, ease of use, and availability of Apps. While the other phone companies try to impress with flashy commercials touting how powerful their phones are, that power is often wasted when problems and confusing interfaces stymie their users. Do your company and employees a favor and just get iPhones already.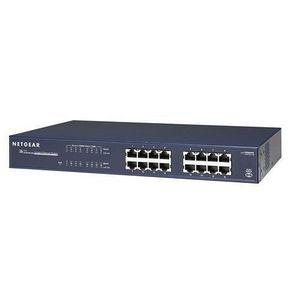 Gigabit Networking
The current standard of networking technology is gigabit Ethernet. Referring to the throughput (or speed) of the network, gigabit is equivalent to 1000 megabits. Many companies, however, still are using 100 megabit or even (gasp!) 10 megabit networks. As prices have come down significantly in the last few years, it is worth investigating if gigabit Ethernet is something that would benefit your company. Generally, computers made in the last 5 years can support gigabit networking, so it may be as simple as upgrading your main network switch to achieve gigabit speeds. Consult with your technology professional to find out if gigabit networking can benefit your company.
Wireless Router
The rate at which wireless networking has improved over the last few years is staggering. The latest technology drastically improves speed and range. If your wireless router or routers are more than a couple of years old, it is worth investigating whether a new wireless router would help out any devices that use wireless in your company. Again, consult with your technology professional to make this determination.