New iPhone will be Announced September 12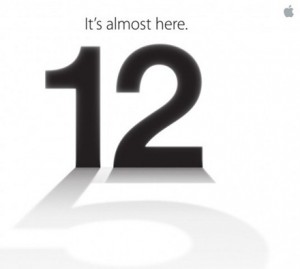 In case you haven't heard already, Apple has scheduled an event for September 12th, during which it is expected that they will unveil the latest iPhone, rumored to be named the iPhone 5. As you can see from the invitation they sent out, the shadow of the "12" is in the shape of a "5", which almost certainly confirms the iPhone 5 will be announced.
That being said, you should certainly wait to purchase any phone until after the 12th. Depending on what Apple announces, you may want the iPhone 5, or you may want to save money and purchase an older iPhone model.
Apple may have some other surprises up their sleeve, so keep your ears open to what is announced Wednesday. Please contact me if you have any questions about the new iPhone or any other new technology devices.