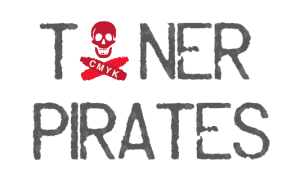 One of the more common scams to target business owners are the colloquially named "Toner Pirates". These people represent companies that call unsuspecting businesses and attempt to sell printer toner or ink cartridges over the phone using high pressure tactics. Usually Toner Pirates claim to be calling from your "supplier" and mention special prices that you must take advantage of that day or that prices will be going up and you must buy now. They may even know the models of equipment your company uses. The problem is that most Toner Pirates are selling overpriced and/or low quality products.
Steve Clark, owner of Metro East Office Machines, told me the best way to deal with anyone who calls offering high-pressure sales on toner and ink is to know who your current supplier actually is and mention them to the caller. Usually they will hang up, but if they persist, simply let them know you will call your supplier back to confirm the offer. If you don't have a particular supplier, simply ask the caller to identify their company name, location, and a call back number. The key is to simply realize that the high pressure sales tactics usually indicate a scam. Steve also mentioned that Toner Pirates target an area for a particular time period and that they seem to be targeting the St. Louis Metro East area currently. If you would like to talk to Steve, who is a trusted local supplier, feel free to give him a call at (888) 367-1742 or e-mail info@metroeastofficemachines.com
I found the following infographic online that has some additional helpful tips for recognizing and dealing with Toner Pirates. Have you or your company been scammed by Toner Pirates?

Infographic courtesy of 4skyline.com