A Quick Guide to Understanding the Apple Watch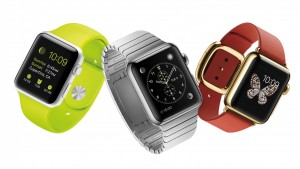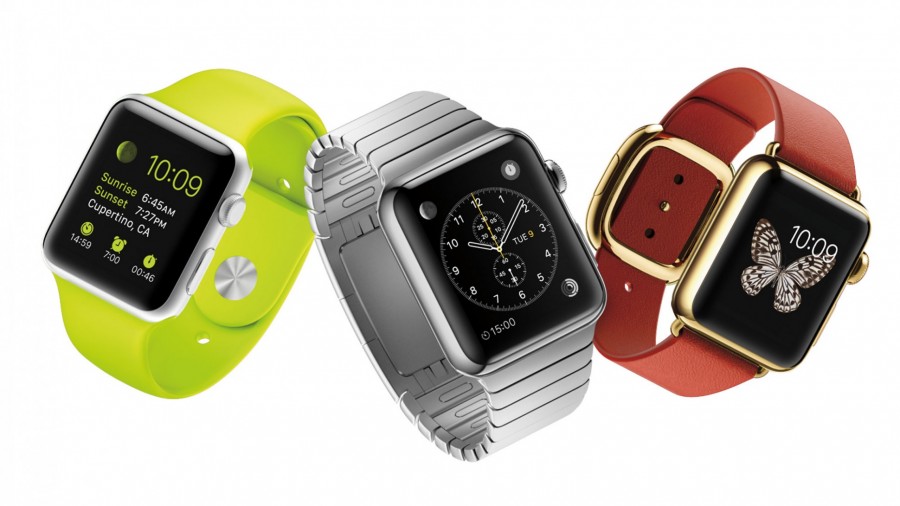 Unless you have been living under a rock lately, you certainly have heard something about the upcoming Apple Watch. However, unless you are a technology professional like myself or seriously into technology gadgets, you probably have a lot of questions about the Apple Watch. As with any new technology, understanding what impact it will have on your everyday life can be very difficult to grasp. Given that over the last 15 years or so, Apple has released product after product that seem to completely change our lives, it is probably in your best interest to know at least a few things about the Apple Watch so that you can be better prepared going forward.
First things first, the Apple Watch will be available for pre-order April 10th with a public release on April 24th. Expect that there will a frenzy of buyers during this time frame as those who want to be on the cutting-edge will rush to be the first to own one. I expect that the demand for the Apple Watch will be high during the early summer this year and that demand will likely continue through back-to-school time. It may be a hot item for graduation gifts or back-to-school purchases. As with any technology device, demand may taper off after back-to-school season until the holiday season ramps up. If past history with Apple devices are any indication, the Apple Watch may well be one of the hottest gifts of the year, so pay attention if your gift recipients are hinting at an Apple Watch so you can plan early to get your hands on one.
So what is an Apple Watch exactly? Of course, as with any watch, it will keep time. But unlike most watches the display will be fully customizable. So you will be able to display the time with a variety of watch faces from analog hands to digital numbers or a combination of these traditional views. However, you will also be able to display more information on the face than just time. For example, upcoming appointments, moon phases, stock tickers, etc. will all be able to be viewed from your standard display setup. If you are one who keeps a tight schedule, it could be very handy to see your next appointment when you glance at your watch. Finally, as a timekeeping device, the Apple Watch automatically syncs to global standard time found in GPS satellites. It also automatically adjusts for Daylight Savings Time as well as automatically adjusting when your move into different time zones. Basically, you will never need to manually set the time on your Apple Watch.
Moving beyond the timekeeping features of the Apple Watch, the device also extends the way you can communicate. First understand that owning an Apple Watch requires that you also own an Apple iPhone for full functionality. A lot of the communication features of the Apple Watch depend on interaction with the iPhone. That being said, the Apple Watch can notify you of incoming calls, text messages, remind you of upcoming appointments, and a myriad of other notifications. Besides audible notifications, the Apple Watch can "tap" you on your wrist. This can be great for situations where you must turn off your iPhone's volume. You will still know you received a notification because your Apple Watch will silently notify you. You will be able to use the watch to talk on phone calls (a la Dick Tracy), which is a great feature if you left your iPhone in a purse or in another room and you want to quickly answer a call. You can also use the Apple Watch to "tap" other people with Apple Watches. This could be useful if you want to get someone's attention discreetly. It is also possible to read e-mail on your Apple Watch, which is probably mostly useful for quick glances at important messages.
Probably one of the most compelling feature sets for early adopters of the Apple Watch will be its fitness functions. With a built-in heart rate sensor and accelerometer, the Apple Watch can keep track of your activity and intensity levels throughout the day. This will give you a more accurate picture of your exercise levels. This feature is the main focus for gear hungry people of today, at least the trends seem to say so. The Apple Watch can also remind you to get up and move periodically, which can help sedentary people get more simple exercise. With all this data, the Apple Watch can act as a virtual coach, keeping track of your progress over time and encouraging you to reach your fitness goals. All these basic fitness functions can be extended through the use of third-party Apps, which brings us to the next major feature of the Apple Watch.
Just like the iPhone, the functionality of the Apple Watch can be extended through the installation of third-party Apps. Already there are apps available for the following:
Make purchases by using Apple Pay through your Apple Watch
Check in to a flight using your Apple Watch, as well as receive gate change announcements and baggage claim details.
Automatically checking in to your hotel and then unlocking your room with your Apple Watch
Check baseball scores or other sports information from your Apple Watch
Social media services are creating apps for Apple Watch
Breaking news reports are available through a CNN app for Apple Watch
The Apple Watch can let you listen to online radio stations
Many other Apps have already been announced and certainly many more will be available after launch.
Certainly there are more details to the Apple Watch that we will all learn going forward, but these are the main functions of the Apple Watch that you should be aware of. This should give you enough knowledge to know whether or not you want to buy one for yourself or as a gift. Speaking of purchase price, the Apple Watch starts at $349 and goes up to about $17,000 for the 18K gold versions depending on the type of band purchased. Certainly, most people are going to purchase the lower-cost varieties, but be aware that the Apple Watch, like any other high-end watch, can get pricey depending on the materials it is made with.
If you have any questions regarding the Apple Watch or other mobile technologies, feel free to contact me today!