Use Dwolla for Sending or Receiving Money Over the Internet for Free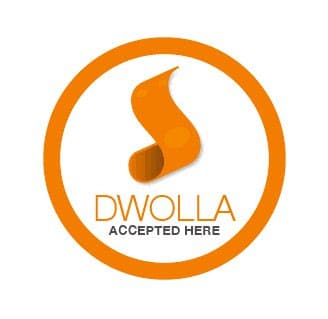 When it comes to sending or receiving money over the Internet without using credit cards, PayPal is the biggest name in the business. The concept is simple: PayPal securely transfers money from the sender's bank account to the receiver without exposing sensitive account information. Once someone sets up their PayPal account, they don't need to look up any account information or credit card numbers. They simply log in and pay. The simplicity of transactions, along with the security of not sending credit card or bank account information over the Internet is why PayPal is so popular. However, from a seller's perspective, there is one big downside: the fees. PayPal charges people who take payments for goods or services 2.9% + 30 cents per transaction. For people who simply sell an item here or there, that fee isn't a huge burden (although it is sometimes a rude shock for items that sell for a few hundred dollars or more!). However, for businesses that do a lot of e-commerce transactions, or for professionals who want a simple way to take payments over the Internet, those fees can add up to take a big bite out of their revenue. Taking credit cards online is also quite expensive, so for many small businesses there has been no real option other than to absorb or pass on transaction fees as a part of doing business. This of course, means higher prices for consumers as well. Fortunately, I have discovered an option that is completely free to use, both for sending and receiving money and I want to share it with you in hopes of broadening its use.
Dwolla is the name of a service that in operation is virtually identical to PayPal. Users sign up for a free account with Dwolla, associate a bank account with their Dwolla account, and then make payments online without sending bank account or credit card numbers over the Internet. The main difference between PayPal and Dwolla is that for those who receive payments, there are no fees with Dwolla. Just for historical reference, Dwolla used to charge 25 cents for any transaction over $10, which was incredibly cheap to begin with. But as I was writing this article, I discovered that they just eliminated this 25 cent fee as of June 4th, 2015. So yes, what I wrote is correct: Dwolla charges nothing for businesses to receive payments online. Dwolla does offer premium services for flat monthly fees, but for what most small businesses need, their free service is more than sufficient.
Currently, the only downside to Dwolla is that most people have never heard of it. So they tend to look at it suspiciously, since it does not have the name recognition of PayPal. This makes accepting Dwolla payments a little difficult for businesses since most people will simply opt for paying with a credit card or PayPal when presented with various options. That is the main reason I wrote this article. As a small business owner, I would love to receive payments online without taking a hit to my bottom line from transaction fees. If you are a small business owner you are probably thinking the exact same thing. While it is possible to request money from someone without a Dwolla account, the process of signing up for a Dwolla account to make a payment is an uncomfortable hurdle for most consumers since they are not familiar with the service. The only way we can effectively take Dwolla payments is if our customers have a Dwolla account ready to go at time of payment. So we must encourage our customers to sign up for Dwolla and explain that it helps keep costs down and saves everyone money. If we can help make Dwolla a household name, then it will eliminate that hurdle of obscurity that Dwolla currently faces.
Consumers: What's it it for Me?
As a consumer, you must realize that you do end up paying for all the transaction fees businesses must incur to accept credit cards and online payments through services like PayPal. In effect, you are paying a 2-3% tax on every purchase you make to cover these transaction fees. Since businesses are generally not allowed to charge more for taking credit cards/PayPal vs cash payments, they must calculate that cost into the price of all their goods and services, even if you pay with cash or check. If more people would use Dwolla, it would save business these transaction fees and put competitive pressure on credit card companies and PayPal to lower or eliminate their fees as well. Eventually, this would help many small businesses be more profitable and help lower the cost that you pay for their goods or services. Dwolla is also perfect for non-profit organizations, since they get to keep more of their revenues to use toward their missions instead of sending it to payment transaction companies (or passing the charges along to you).
If you are nervous about signing up for Dwolla, you shouldn't be. Dwolla launched in 2009 so they have almost 6 years of credibility established. In fact, the state government of Iowa accepts Dwolla payments for certain services. The US Department of Treasury now accepts Dwolla as a payment option at its Pay.gov web site. GoDaddy, the well-known Internet company offers their customers Dwolla as payment option for e-commerce sites. It should be obvious that Dwolla is a well-established and reputable company.
If you worry that signing up or using Dwolla will be complicated, don't be. It is quick and easy to sign up and use Dwolla. All you need to sign up for Dwolla is your bank account and routing number. They may also ask to verify your Social Security number due to US law, but this is the same as PayPal or any other similar service. You probably have used this information to sign up for online bill pay services or PayPal already, so it's not anything new or different. The bottom line is that if you are comfortable using PayPal, you should be comfortable using Dwolla. They work virtually identically. Plus you would be helping out the small businesses you patronize by eliminating transaction fees for your payments.
As a business or consumer, to sign up for Dwolla, simply go to their web site and click the sign-up button. As a business, you will want to start encouraging your customers and clients to sign up and use Dwolla when they pay you. Feel free to point them to this article for more information.
What Can You Do?
If you sign up for Dwolla because of this article, or if you are a business who takes Dwolla, please leave a comment below. Anything we can do to help spread the acceptance of Dwolla will help small businesses and consumers in this country, so please do comment and share this article on social media.
If you have questions about Dwolla or any other technology payment systems, please feel free to comment below or contact me.