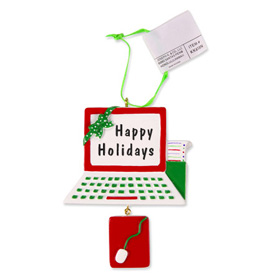 It's that time of the year again! Whether you've been naughty or nice, it's time to think about what tech gifts you will be handing out to your friends and family. As before, be sure to look back upon some of the previous years' Holiday Tech Toy lists since some items will still be good gifts this year (and maybe even cheaper now that some time has passed!)
This year, Apple brand products seem to be hotter than ever before so I will start the list off with 4 Apple products. I have also included more Holiday Tech Toys than ever before in this year's list, so get reading!
iPhone 6S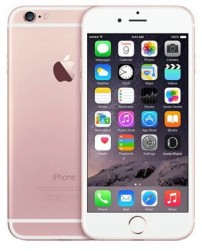 Ever since Apple introduced "big" phones with the iPhone 6 last year, sales for Apple have been skyrocketing, seemingly at the expense of other smartphone manufacturers. If your loved ones have been hinting at a new iPhone (or any "phone"), the latest iPhone 6S or iPhone 6S Plus are sure to please. Just be certain to verify what size and/or color preference your gift recipients want. Alternately, used iPhones may be a good option as often iPhones from a year or two ago are still excellent devices and can sell for very reasonable prices. Just be sure to buy from a reputable source with good support.
iPad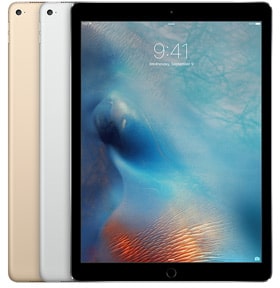 Apple's recently introduced large-screen iPad Pro is getting all the media buzz, however the iPad Mini 4 may be a better gifting option, especially for children. The now mid-sized option (formerly larger or "regular-sized" option) is the iPad Air 2. Any way you go, tablets are taking over the computing landscape so an iPad is almost certainly a welcome gift. In many cases, an iPad can virtually replace a laptop especially when paired with an external keyboard. The iPad Pro has an Apple-specific external keyboard option, but there are some nice third-party keyboards available for all iPads, one of which I will cover later in this article.
Apple Watch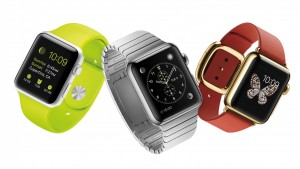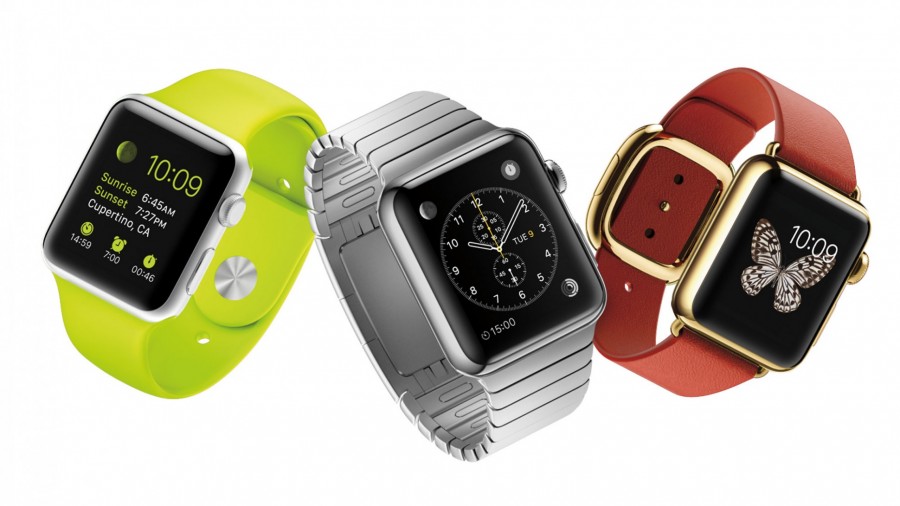 The Apple Watch is certainly going to be a hot gift item this year. However, it is a tricky gift to give, as there are so many variables in the options available. I recommend purchasing an Apple gift card if you don't want to get the wrong Apple Watch for your gift recipient. Also, be sure that your gift recipient owns an iPhone 5 or newer (or will own one by the time they get their Apple Watch). The Apple Watch requires pairing with an iPhone and will NOT work with any other brand of smartphone or iPhone older than the iPhone 5. Finally, while kids may ask for an Apple Watch, I currently feel adults would get the most practical use from the Apple Watch. That may change as more third-party developers create apps for the Apple Watch, but it may not be the best gift for a child at this time.
Apple TV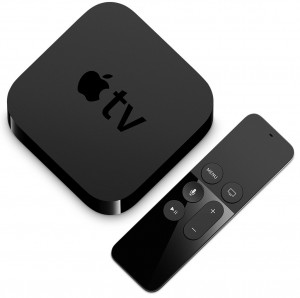 At the beginning of November, Apple's new Apple TV became the most popular streaming TV device in just one week of sales. By introducing an Apple TV App Store that includes a lot of crossover Apps that are currently available on the iPhone and iPad, it seems Apple has a big hit on their hands for the holiday season. If you have people on your gift list who aren't overly tech-savvy but want to use video streaming services like Netflix and Hulu (and many others) on their main TV, the Apple TV could be just the ticket.
Logitech K380 Multi-Device Bluetooth Keyboard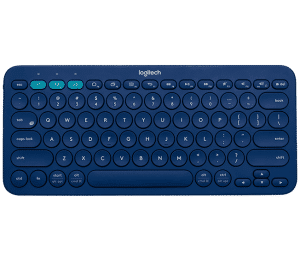 As I mentioned above, there are many third-party keyboards available for the iPad. Most of these keyboards are bluetooth-based so they should work with any mobile device, such as smartphones. Other devices like the Apple TV, Playstation 4, and any Bluetooth-capable computer (such as most Macintosh models made in the last several years) can also make use of a bluetooth keyboard. The Logitech K380 is reasonably priced and can be configured to switch between three devices at the push of a button. Logitech also claims that the K380 will last 24 months with one set of batteries. Even if the device gets only half of that, that is still great battery life! The Logitech K380 has received great reviews and I think it is a perfect gift for use with a TV-connected device such as an Apple TV, since entering long passwords and such can be tedious with an on-screen interface.
Fitbit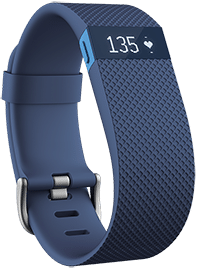 If an Apple Watch is not in your gift giving budget but you have a health-conscious person on your gift list, a Fitbit might be a great idea. I personally recommend the Fitbit Charge HR model since it can track heart rate, which any moderately serious health-conscious person will appreciate. Don't confuse the HR model for the plain Fitbit Charge since it does not include heart rate tracking. Other similar fitness trackers from other companies may also be a good choice as a gift. The only wrinkle may be that most models have a variety of colors to choose from and you may need to get a measurement of the gift recipient's wrist to buy the correct size. That being said, if you purchase from a store with a good return policy, exchanging a Fitbit or other fitness tracker should not be too much of a problem.
Health Tech Bling
The trouble with most fitness tracking watches is that they are not considered very fashionable. Here are a couple of gifts that can help with that.
For owners of the FitBit Flex, the Tory Burch for FitBit conceals the technology inside some eye-catching bling. Various styles are available beyond the example pictured here. Unfortunately, owners of other FitBit models are out of luck at this time.
The Mira is a standalone fitness tracker that looks virtually like a stylish bracelet. It is also available in a few different styles than what is pictured here. While it keeps track of basic fitness parameters such as steps, calories, distance, and elevation, it unfortunately does not track heart rate.
goTenna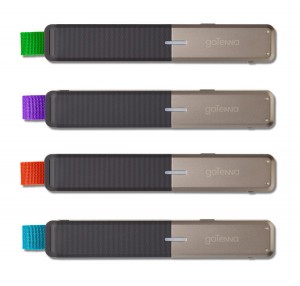 If you have people on your gift list that often spend time in areas with a lack of cell coverage (such as remote outdoor areas), the goTenna could be a great gift for them and their travel partners. The simple explanation of the goTenna is that it is an external antenna for a smartphone that can communicate directly with another goTenna antenna and paired smartphone. This allows users of the goTenna to send text messages and GPS locations directly to each other when there is not sufficient cell signal in an area. With a multi-mile range in open areas, goTenna is sort of like a high-tech walkie-talkie for texting. One goTenna device can also send out a broadcast message to any other goTenna devices in an area, which is useful in emergency situations. goTenna can also be used in urban areas for situations where cell towers may be over-saturated with traffic, although range is reduced. Regardless, the goTenna looks like a very interesting technology that any outdoor enthusiast would be happy to own.
Universal Remotes

One tech item that has been around a long time are universal remotes. Yet most people have a love/hate relationship with these devices. While they should simplify the lives of people with various audio/video devices, they haven't always filled this role perfectly. The trouble with most universal remotes to this point was that the less expensive ones weren't always so "universal" and the more powerful ones were difficult to configure. This left people still using more than one remote for their TV setups. However, universal remotes have come a long way. Today many universal remotes are configurable though your Mac or PC computer, which makes setup significantly easier. By taking advantage of Internet databases of thousands of audio/video equipment, many universal remotes will now almost configure themselves once you input what brands and models of equipment you own. A good example of a reasonably-priced computer-programmable universal remote is the Logitech Harmony 650. A newer model universal remote might be a great gift for someone who you notice has a handful of remotes on their coffee table!
Drones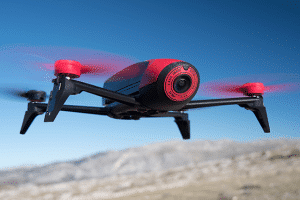 Flying drones (or even driving drones) that take video seem to be getting extremely popular. The problem is that there are a great variety of drones available at wildly different price points. Some drones come with a built-in camera, others require you add your own camera. This makes buying a drone as a gift very difficult. Fortunately, the Parrot BeBop 2 is a model with good reviews that combines reasonable cost with a built-in 1080p camera. However, this is a brand-new product and for this holiday season it will likely set you back over $500.
Mobile Chargers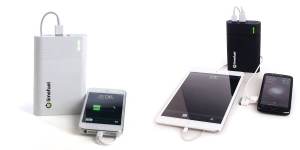 I included mobile chargers in last year's Holiday Tech Toy list. It seems this type of product has become extremely popular in the last year and is a great gift for anyone who uses their mobile devices extensively. If you know anyone that has ever had a phone battery die on them, this gift is almost a no-brainer. Here are a few great options:
Anker PowerCore+ Mini: Small, inexpensive, and good quality.
Jackery Mini Portable Charger: Another brand that is small, inexpensive, and good quality
Limefuel Blast: Limefuel is still among the top brands making affordable and quality mobile chargers and one of the few that include 4 charging ports on their larger sized models. The higher power capability and extra ports make them great for families or when your friends' smartphones all seem to lose charge at the exact same time.
Multi-port USB Chargers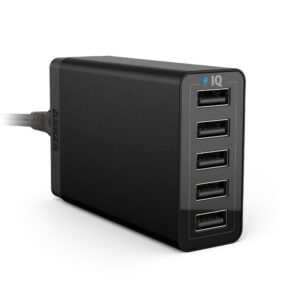 I also included multi-port USB chargers on last year's list. A multi-port USB charger is a practical and inexpensive tech gift to give those who have several devices that charge from a USB port – which is probably most people you know! People who travel a lot may especially appreciate one compact unit that can charge all their devices. This year I even found a 10-port charger! That's a lot of ports! Here are a few good options:
Anker PowerPort 4 Wall Charger: A good number of ports in a wall-plug form factor, so no cord to keep track of. Nice for travelers with multiple devices or an outlet over a counter.
Anker PowerPort 5: 5 charging ports and plenty of power to simultaneously charge devices on all the ports, including tablets.
Photive 6 Port: 6 charging ports should satisfy most charging station needs. This particular model is reasonably priced and high quality.
Anker PowerPort 10: A whopping 10 charging ports will power the ultimate charging station!
Any Questions?
As always, if you have any questions about technology gifts or any other technology topic, please feel free to contact me!