Review Your Credit Card Processing – Save Money and Liability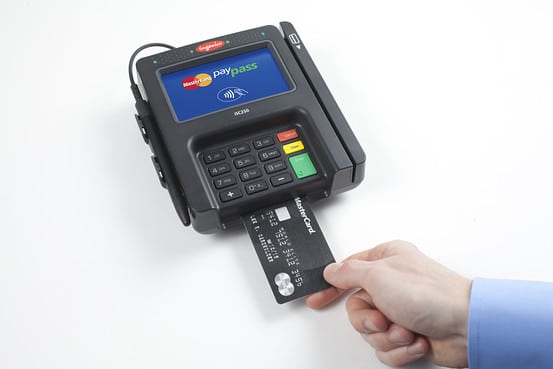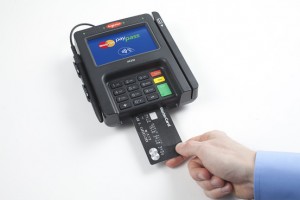 If you are a business owner who takes credit cards, you should be well aware that as of October 1, 2015, the rules for credit card processing changed. As of that date, banks and credit card companies are required to provide their customers with the new EMV "chip cards" and merchants are required to use the EMV system when possible. Any merchant who takes credit cards with the traditional swiping method can be held liable for fraudulent transactions. This is a big shift in who will carry the burden for credit card fraud and small business owners could be caught holding the bag if they are not compliant!
For as much publicity as this change received in the early part of this year, I am quite surprised at just how many banks, credit card processing companies, and businesses have not transitioned to the new EMV system. Along with the EMV requirement, many businesses are also holding back on accepting mobile payment systems like Apple Pay, which are also highly secure. Many customers are asking the places they shop at if they accept Apple Pay and companies that do not are perceived to be behind the times.
In talking with many of my clients, I have found that many businesses are putting off accepting the newer payment systems because of the potential costs and hassle in switching their credit card processing equipment. Without the newer equipment, they can not use the EMV chip cards nor can they do mobile payments. In addition, I've run into businesses that do have the newer equipment, but they have not yet activated the EMV and/or Apple Pay transactions because their credit card processing company has been slow in implementing the change or would charge them more for using the newer technologies.
I am fortunate to know Lisa York of Beacon Payments, who has helped me learn quite a bit about how the credit card processing industry works. She has worked with many business owners whom I know transition their companies to the newer payment systems and often is able to save them money on their credit card transaction fees at the same time. She says that the process to change credit card equipment is nowhere near as hard as many business owners think it will be. Usually just replacing the "swiper" terminal is enough for a merchant to accept both EMV and mobile payments such as Apple Pay. She also says the transition to the new systems should not be as expensive as many companies are charging. While other payment processing companies have used the newer technologies as an excuse to charge extra for each transaction, her company does not charge anything different for companies to accept EMV or Apple Pay payments.
As many businesses are doing end-of-year reviews, it is a perfect time for them to review their credit card processing arrangements to find opportunities to save money. This year is especially important as the October 1st shift-of-liability date has long passed. The longer small businesses put off transitioning to the newer, more secure payment methods, the more likely they will be to incur the cost of fraudulent transactions. I would encourage all business owners to give Lisa York of Beacon Payments a call at 618-514-2565 to discuss their options as well as get a free review of their current credit card processing costs.