Finally! A Macintosh Expert That Comes To You!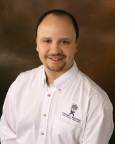 Those of you that use Macintosh computers (or know someone who does) are all too familiar with the problem of finding a qualified Mac expert. Most Windows technicians cringe (often literally) at working with a Macintosh. The Genius Bar at the Apple Stores can be helpful, but you must bring your computer to the store, wait times are often long, and the "genius" often doesn't live up to their moniker. And good luck trying to find someone who understands BOTH Macs and Windows along with the ins and outs of making them work together. Wouldn't it be great if you had access to a true technology professional with over 13 years of experience on Macintosh computers – in addition to Windows and UNIX? Certainly, it would just be a dream if that expert would come to your home or business, right?
Wake up from your dream and give Marcel Brown Technology Services a call today! Marcel Brown celebrated his 5th year in business as an independent technology consultant this year, but he has been in the technology industry for over 13 years. For all of those years, he has always worked with Macs as well as Windows and UNIX. This unique combination of expertise along with his focus on the small business and individual makes Marcel Brown an indispensable resource. No one else in the St. Louis area can offer you this level of expertise with all computing platforms, not to mention the fact that he will come to your home or business. Whether your need is service, support, consulting, or advice, Marcel Brown can do it all.
To contact Marcel Brown Technology Services:
800-797-8714
618-580-6256
marcel@marcelbrown.com
For more information about Marcel Brown Technology Services, please visit:
https://www.marcelbrown.com