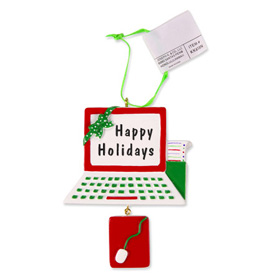 This year's Holiday Tech Toys list is a little different than previous iterations. All the items on this year's list are devices I have personally been using over the last year. Needless to say, I have extensive experience with every item on this list. Also, many of these items are great for those on your list who are picky about their technology. Beyond the short write up I will give each item, I will also follow up soon with more in-depth reviews. So keep an eye out for those upcoming reviews, but in the meantime, if you have more questions about these devices please let me know.
Automatic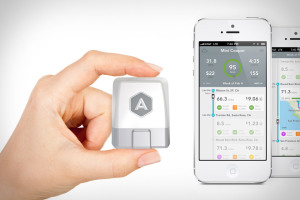 The Automatic is a device that plugs into the OBD-II port in your car and transmits data about your car's health and your driving habits to your smartphone. I bought it primarily to help me monitor my fuel efficiency, which it does well, but I also started using the data it stores about where and when I drove to help me monitor how much time I spend in the car. It is amazing to see hard data about just how much time I spending in the car! Based on the information I am getting from the Automatic, I know I am driving fuel efficiently, but I also know that I could literally get one extra working day a week if I didn't drive so much! The Automatic would be a great gift for anyone who is concerned about their fuel or time efficiency.
Fitbit Force/Charge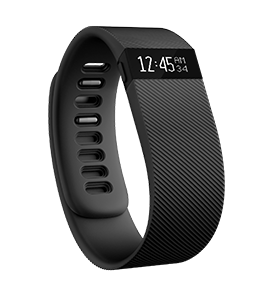 I wanted a device that had a silent alarm so I could wake up without disturbing my wife. The Fitbit Force "fit" the bill nicely. I was also interested in the activity and sleep monitoring features. Ironically after a couple of months of using the Fitbit Force, it was recalled due to some people suffering skin reactions. I did not have any reaction to the Fitbit Force so I kept using mine. The redesigned replacement for the Fitbit Force is called the Fitbit Charge. After several months of using the Fitbit Force, I did enjoy the silent alarm function, but I didn't use the sleep monitoring feature much because I had to remember to enable and disable it each night and morning. The activity monitoring was neat, but it only truly worked for walking. It was not accurate for things like skating (I play a lot of hockey), nor would it really monitor activity of any other sort. My thought was that if the Fitbit Force had a heart rate monitor it would be perfect. That being said, within the last couple of months, Fitbit released an upgrade for the Force that added a few nice features. Now the Force will automatically monitor your sleep as well as integrate with your smartphone to vibrate when you have a phone call. This has made me happier with my Fitbit Force, but I still wish it had a heartrate monitor.
The reality is that the upcoming Apple Watch is going to completely change the landscape of the fitness technology market. The Apple Watch will have the heart rate monitor that I had wished for and now it seems that in response, Fitbit will be releasing new models that include a heart rate monitor for only about $20 more than what I paid for the Force. That being said, in a market that is about to be dominated by the Apple Watch, the Fitbit could still find fans among people who want a heart rate monitor but at a lower price point than the Apple Watch. If you have someone on your gift list that is a walker or runner, a current Fitbit model might be a great gift. Otherwise, wait for the new models next year.
Apple iPhone 6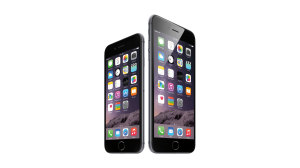 What is there to say about the iPhone 6 that hasn't already been said? The iPhone is still the standard that all other smartphones aspire to and now that the iPhone comes in larger sizes, competitors suddenly must find something else that make their phones different. I will say that I was hesitant about the iPhone 6 being too big, but I have found that the iPhone 6 is a nice comfortable size for a smartphone. The iPhone 6 Plus is simply too large for my usage, but for some it might be just what they want. Either way, the new iPhones make an amazing gift. Just be sure to add the AppleCare Plus coverage so that accidental damages to the new iPhone are covered.
Multiport USB Chargers
The more mobile devices families acquire, the greater the need for a "charging station" to recharge all those devices. The problem is that it is difficult to plug in a bunch of chargers into one standard outlet. Sure, power strips can be used, but they are big and bulky. The best solution I've found is a multi-port USB charger. As my household has need of several different charging stations, I have purchased devices from both Anker & Photive (specifically the Anker 5-port 40W, the Anker 5-port 25W, and the Photive 6-port 50W). So far, the chargers have been working great with a variety of devices, such as iPhones, iPads, iPods, plus many other gadgets that my family owns, including several that are on this Holiday Tech Toy list. They even charge our Playstation 3 controllers, which are notoriously hard to find third-party chargers for. The key when shopping for chargers like these are to look for devices that use "intelligent" charging technology. This will allow one charger to charge a variety of different devices from different manufacturers, since many manufacturers use different charging specifications. If you know gadget-people who need help charging all those devices, a multi-port USB charger could be just the gift they are wishing for.
Chamberlain Smartphone Ready Garage Door Opener with MyQ Technology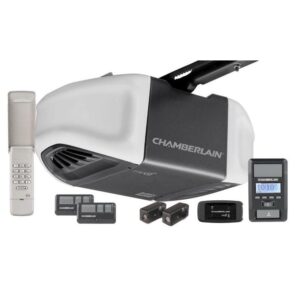 I moved into a new house a couple of months ago. The garage door opener that came with the house was from 1991. Besides the fact that it didn't have the safety features that newer garage door openers have, there was no way to use it with devices that integrated with smartphones. So I decided to purchase an entirely new garage door opener that had built-in integration. Never having installed a garage door opener, I was a little hesitant to tackle such a project. However after researching this particular Chamberlain model that I could buy at Home Depot, I went ahead and made the purchase. It turned out it wasn't that hard, even for someone like me who is much more comfortable with electronics than mechanical things. This garage door opener is has nice features like a motion sensor for the garage lights, a battery backup so it will still open the garage door if the lights go out, and a wireless keypad so the garage door can be opened from the outside. All this was on top of the ability to monitor the status of the garage door as well as being able to open and close it from a smartphone from anywhere in the world. I also really like the fact that this garage door opener is extremely quiet. The best part was that it is less than $250! Now maybe a garage door opener isn't exactly what someone thinks of as a Christmas gift, but I'm sure there's someone on your list that would appreciate it.
SimpliSafe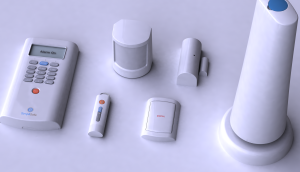 I am a big fan of home security systems. I am not a big fan of the installation process, the complexity of the systems, or the pricing. I am glad I found SimpliSafe because it solves most of these problems. The pricing of the equipment is reasonable, the equipment is wireless so setup is simple and a technician is not required. The best part is that the basic service is only $15/month and no contract is required. My only complaint is that some of the more advanced features (being a "techie" I would like to use) cost an additional $10/month. I've not found that these features are worth the extra $10/month so far. Most people would probably not need those features, so it isn't really a huge problem. I've read rumors that the next generation of SimpliSafe equipment will be much more advanced. I can't wait to find out. Home security systems may not be a traditional Christmas gift, but if you at least let your friends and family know about SimpliSafe before they buy a traditional home security system, it may be the best gift you could give them!
Plantronics Voyager Legend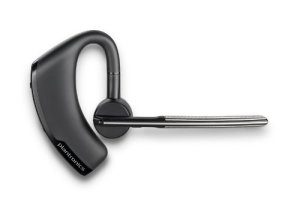 I wrote a review of the Plantronics Voyager Legend Bluetooth headset earlier this year. Six months later and I'm still very happy with the device. I can say it worked really well on my iPhone 5S and so far just as well on my newer iPhone 6. I have had clients say they've noticed an improvement in call quality, which is an excellent proof that this headset is doing its job well. I can find the Plantronics Voyager Legend on sale for around $80, which is a really great price for the quality of headset. Read my more extensive review on the Plantronics Voyager Legend and if you have someone that could use a Bluetooth headset, this could make a very good gift.
Smartbean Bluetooth Wireless Receiver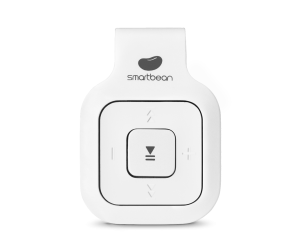 When I purchased my iPhone 5S last year, I had to change how my iPhone connected to my car. My previous charger also integrated audio to my car stereo directly. However, there was no equivalent device available for a new iPhones with Lightning connectors. So for a time I had to also connect an audio cable to my iPhone if I wanted to listed to music from my iPhone in my car. This was a bit of a pain. I wanted something that would let me stream my music from my iPhone 5S (and now iPhone 6) to my car stereo without wires. And I didn't want to purchase a new stereo receiver for my car (at least not yet). I stumbled upon a deal on the Smartbean Bluetooth wireless receiver. Simply put, I can keep the Smartbean connected to my car stereo and send music from my iPhone via Bluetooth to my car stereo. After several months of using it, I can say it does the job very well, with a few minor inconveniences. The biggest issue I have with the Smartbean is that I can not easily charge it in the car. I need to bring it inside to charge it when it runs low on battery. However, the battery lasts several weeks between charges so it's not a huge deal. The Smartbean (also known as the A.M.P. Bluetooth Receiver) lists at $39.99, but you can usually find it on sale for half that price (check Groupon), so find a deal before purchasing. The Smartbean makes a great gift for people to use in cars as I do, but also people who are into fitness, as the Smartbean can clip to clothing for use with wired headsets.
Limefuel Blast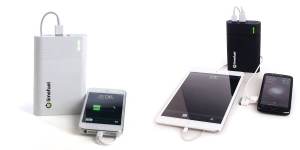 On a few occasions in the last couple of years, my iPhone ran out of battery. This is a rare occurrence, but when it happens, it is a real pain, especially while traveling away from home. On those occasions that my iPhone was running out of charge, all my travel companions were also running out of battery. I wanted to find a device that could recharge my iPhone while on-the-go, but also be powerful enough to recharge multiple smartphones. I did some research and was finding products that were simply too expensive for my wishes. I did a little more research and found the Limefuel company. Their battery-based external USB chargers had larger capacities and were about half the price of the other devices I was finding. I decided on purchasing the Limefuel Blast L130X, which I liked so much, I went ahead and bought two so that my wife could have one in her car as well. So far, after many months of using the Limefuel Blast, I am very happy with the purchase. It has come in very handy on several occasions and often my friends are using it more than I am. I make sure to send one with my daughters if they are going on a field trip and they end up sharing it with their friends as well. Limefuel has improved upon the model I purchased and it the now has 4 ports that can simultaneously charge multiple devices. The Limefuel Blast makes an amazing gift for people who travel a lot, especially those who go to remote locations.
Crucial M100 Solid State Drives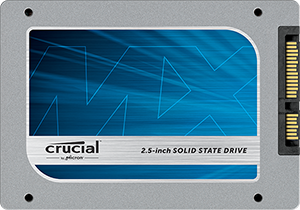 There have been few advances in computer technology in the last 10 or more years that have had the impact of Solid State Drives (SSD). Simply put, replacing a traditional hard drive with a solid state drive can significantly boost the performance of a computer, especially those that are more than a few years old. In addition, solid state drives are more reliable and use less power than hard drives. The only problem with solid state drives was that they were significantly more expensive than hard drives. However, earlier this year, Crucial introduced their M100 line of SSDs, which basically slashed the going price in half! Other companies have begun to drop their prices in response, but Crucial is a great brand with a great product. If you know someone with a computer, especially laptops, that are more than a couple of years old, an SSD upgrade could be like giving them a new, faster computer. Plus, since the computer no longer has a hard drive, an SSD upgrade will likely extend the lifespan of the computer for several more years. An SSD may not be the flashiest gift, but it may be the most practical, especially when combined with my Laptop Supercharge service.