End of Year Business Technology Review – Save Money on Your Power Bill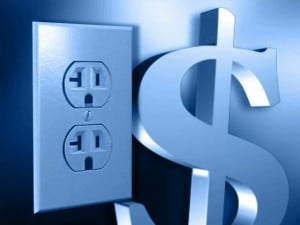 As a technology consultant, one of my responsibilities is helping my clients save money on their technology implementations. Additionally, I look for ways they can save money or improve the quality of services that impact their technology. One critically important service that directly impacts a company's technology is the electricity coming into their building. Often overlooked, it should be obvious that without power, most technologies aren't going to function. Yet many business owners do not realize that they may be able to save money on their power bills by reviewing the offerings of many competing power companies. As many businesses do their end-of-year reviews, this is a great time to find out if savings are possible on the electricity that powers their company and technology. However, this process can be time-consuming and frustrating if business owners try to tackle it on their own. So it is important to find someone who knows the power supply industry to help them.
Energy "deregulation" is the reason that people in many states can now shop around for their power suppliers. It used to be that we had no choice on where we purchased our power. But depending on the state one lives is, energy has been deregulated for several years now. However, many people don't realize what energy deregulation is and what it can save them. Or they have been inundated with calls from salespeople trying to get them to switch their energy supplier and they are confused on how to proceed. Luckily, I know the man who wrote the book on energy deregulation – yes, he literally wrote a book about energy deregulation.
Mike Grimes of Commercial Energy Consultants is the go-to person when it comes to saving money on your power bill. Using his vast knowledge of the power supply industry, he will research over 30 companies to find you the best price for your energy needs. The key to saving money on your power, as Mike explains, is to lock in your price when you get a good rate, as prices tend to fluctuate over time. Unfortunately, a lot of people who have taken advantage of deregulation over the last few years did not lock in their rates and are now paying more as companies have incrementally raised their rates. The bottom line is that even if you think you have a good rate, you really don't know until you've had your bill reviewed and energy rates compared with competing companies. So whether you've ever deregulated or not, it never hurts to have your power bill reviewed for free by Commercial Energy Consultants.
Again, as you review your business plans for the upcoming year, do not forget to consider your power bill as a source of savings. Give Mike Grimes a call at 877-212-1400 or take a look at this web site trycec.com. Tell him you read about him on my blog and he'll be sure to take great care of you and your business' power needs.