Apple Watch Series 2 – Right For You?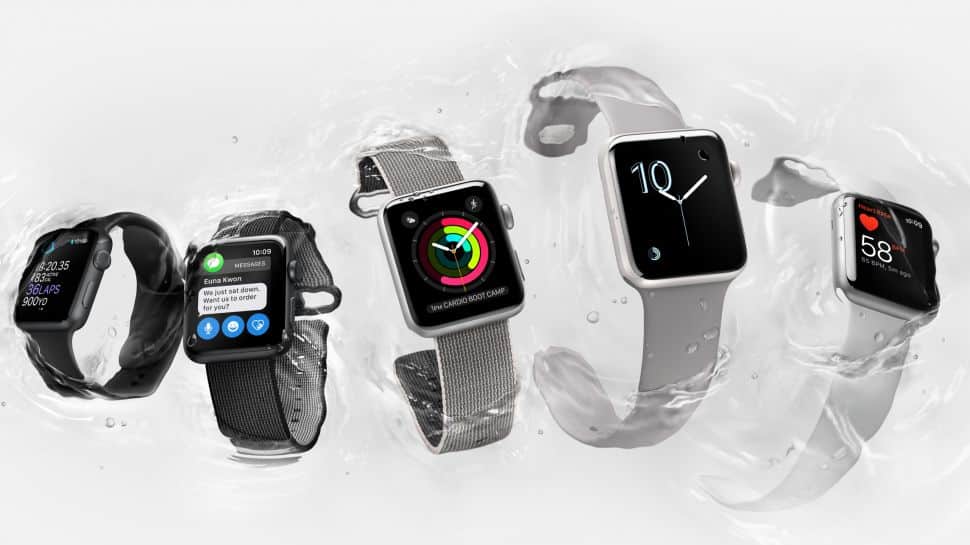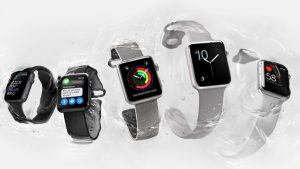 It's September and for the last several years Apple introduces and releases their new iPhone around this time. As expected, Apple just held their event introducing the new iPhone 7, but this year they also used the event to introduce the next version of the Apple Watch. Calling it the "Series 2" to differentiate it from the original Apple Watch, the main new features are a faster processor, brighter screen, increased water resistance, and built-in GPS. Is this the Apple Watch you've been waiting for? Is it worth upgrading your current Apple Watch for the new model? Read on and find out.
Improved Dual-Core Processor
Apple has upgraded the Apple Watch Series 2 to include a new and faster dual-core processor. Certainly a faster processor will be nice, as the original Apple Watch does get a bit sluggish at times. However, the upcoming new release of the watchOS 3 operating system promises to heavily optimize the efficiency of the Apple Watch as well, so a faster new processor may not be enough motivation for current Apple Watch owners to get the new model. It will need to be seen just how big of a difference a faster processor makes for Apple Watch users, as the reality is that processing power isn't a significant consideration in a smartwatch at this time.
One Thousand Nits – That Means Really Bright
The Apple Watch Series 2 is claimed to be twice as bright as the original, rated at 1000 "nits," which apparently is a measurement of brightness. A brighter screen certainly can't hurt when in strong sunlight conditions, but to be honest, in the year I've had my Apple Watch I can't recall a time where I had difficulty seeing the watch face in bright sunlight. Maybe if I lived in California or Florida instead of the midwest I'd get more sun and then it would be more important to me!
Making More Than a Splash
Increased water resistance is a practical addition to the Apple Watch Series 2, although the current model is already resistant to an IPX7 rating. The IPX7 rating officially means "Protected from immersion in water with a depth of up to 1 meter (or 3.2ft) for up to 30 mins," or in simple terms, it's resistant to rain, splashing, and accidental submersion. However, officially you should not go swimming with the original Apple Watch, as it is easy to go deeper than 3.2 feet in a pool (although I have worn my current Apple Watch in a shallow pool and it is no worse for the wear). The new Apple Watch Series 2 has a water resistance rating of 50 meters which means it can safely be used for swimming. This allows swimmers to take advantage of the workout features of the Apple Watch and Apple has engineered the Series 2 to be accurate for the particular motions of a swimmer's workout. So if you are a swimmer and wish to use the Apple Watch to record your swim workouts (or just want to feel confident that your watch will survive a swim), the improved water resistance of the Apple Watch Series 2 is a compelling feature.
Baked-In GPS Goodness
The original Apple Watch does not have built-in GPS. Therefore people who wanted to accurately track outdoor workouts needed to carry along their iPhone as well. The Apple Watch Series 2 includes built-in GPS so that is no longer a necessity. This is a feature that will mostly excite runners, but it will also be useful for hikers, cyclists, and any other outdoor enthusiast. In fact, Nike has partnered with Apple to create a special Nike version of the Apple Watch Series 2 that is geared towards runners. The built-in GPS feature will attract runners and outdoors people, but it is probably not enough to motivate current Apple Watch owners to upgrade.
Let's Talk Turkey
Apple is pricing the Apple Watch Series 2 starting at $369 for the 38mm Sport models ($399 for the 42mm Sport models). This is basically the same price as the original Apple Watch. They have reduced the price of the first generation Apple Watch accordingly to start at $269/$299 for the Sport models. However, and I think this is a fairly big deal, they are including the new dual-core processor of the Series 2 in the original form factor. Correspondingly, they now call these improved first-generation watches the Series 1, while the previous Apple Watches will now be called "Original." With one of the more common complaints of the original Apple Watch being that it was sluggish at times, the combination of the soon-to-be-released optimized watchOS 3 with the more powerful processor should make the Apple Watch Series 1 a very attractive purchase at its lower price point. Unless one is a runner, outdoor enthusiast, or swimmer, the features of the Apple Watch Series 2 may not be enough to justify an additional $100 or so for many people who want an Apple Watch. I would not be surprised if sales of the Apple Watch Series 1 keeps pace or even outsells the Apple Watch Series 2 over the next year.
Odds and Ends
The Apple Watch Series 2 looks virtually identical to the original Apple Watch. For those hoping it might be thinner, you're out of luck. But realistically, I've seen many watches that are bigger and heavier than the Apple Watch and most people don't complain. Obviously, this also means there is not a round form factor either. However, Apple has added a white ceramic option to the aluminum and stainless steel body options. Also, say goodbye to the $10,000 gold Apple Watch option. Apple quietly removed that option from their web site. Rumors are that only 2,000 models were sold, but that would have earned Apple $2 million dollars. Not bad for a odd duck.
The battery life of the Apple Watch Series 2 is currently an unanswered question. The only official information we have is that it will have the same battery life as the original. It is possible the GPS chip in the Series 2 may consume more battery, but it is also possible that the improved processor is also more energy efficient. Only time will tell here.
To Buy or Not to Buy?
Overall, if you've been putting off the purchase of an Apple Watch, you should feel good about purchasing one now. With the additional features of the Series 2, or simply the improved processor of the Series 1, these are significantly improved devices over the original Apple Watch. However, if you have an original Apple Watch, the Series 2 is probably not enough to make you want to upgrade, unless you happen to be a runner or swimmer. And if you are an original Apple Watch owner, keep an eye out for watchOS 3, which will be released September 13th. That will bring your current Apple Watch many new features and improved performance.
So that is your summary of the new Apple Watch announcement. My next article will cover the new iPhone 7, so please keep on reading. If you have any questions about the Apple Watch, please feel free to comment below or post your question in my Technology Question and Answer section.