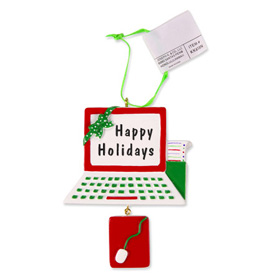 iPad Mini/iPad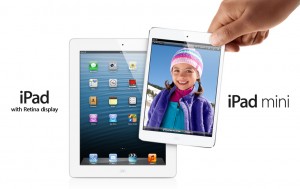 The iPad will no doubt be a hot gift this year as it has been every year since it was introduced. However, the smaller and lower cost iPad Mini may be the most popular gift of the season, bar none. As I mentioned in my previous article, if the iPad Mini becomes the "iPad for Kids", the sky is the limit for how many will be sold this holiday season – and into the future.
A few of words of advice: please make sure to buy any Apple product from an authorized Apple dealer. Scams, especially online, are rampant. Apple keeps tight control over what their dealers can sell their products for, so if the price seems too good to be true, it probably is. Availability will be very tight this holiday season so make up your mind right now if you want to buy an iPad Mini as a gift or otherwise, and start shopping right away to make sure you can find one before December 25th! Finally, if the person you're shopping for wants an iPad, make sure you buy an actual Apple iPad. A tablet by any other name is just not the same thing!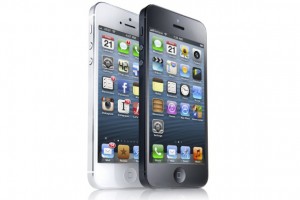 iPhone/smartphones
I generally don't recommend that people buy smartphones as gifts. There are just too many options out there to accurately choose a model that another person will really be happy with. The one exception (or the rule, depending on your viewpoint), is the iPhone. If the person you're buying for has asked for an iPhone, then go ahead and get them an iPhone 5. It's a much simpler decision than with other smartphones. Otherwise, I recommend buying a gift card so that the person can pick out their own phone. And just as with the iPad, if someone wants an iPhone, get them an iPhone. No other smartphone will do.

Video Game Consoles
Video game consoles are still popular gifts and this year Nintendo has released their new "Wii U" console. It is also a hot item this year, so if you want to buy one, plan on doing it sooner than later. The old Wii is also still available, but be careful on buying an old Wii as a gift, unless you are very certain that is exactly what they want.
The next-generation Microsoft XBox and Sony Playstation models are not due until sometime next year, probably around time for the 2013 holidays. That makes buying an XBox 360 or Playstation 3 for this holiday season an iffy proposition. One one hand, getting a year or two of use out of the current console may be a worthwhile investment for some families. On the other, if the recipient is going to want a new console when they are released next year, then maybe it would be worth saving the money to put towards a new console for the next holiday. Of course, this assumes that Sony and Microsoft don't run into any production delays and actually do ship new consoles next year.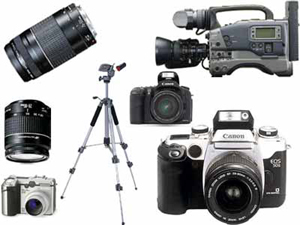 Digital Cameras/Camcorders
If social media has taught us anything, it is that people love to take pictures and videos and share them. Digital cameras and camcorders are popular technology items, but they are difficult to buy as gifts. In the last couple of years, the quality of smartphone cameras has increased to the point where they rival low-end digital cameras and camcorders. So many people are using their smartphones more for the quick pictures and video. Those who want something more advanced are usually going to be fairly particular about what they want. My advice is to purchase a gift card so that those on your gift list can get exactly what they want.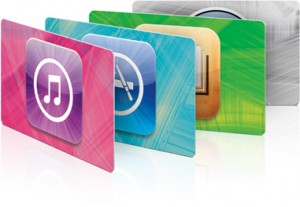 iTunes/Apple App Store Gift Card
Apple's iTunes Store is by far the largest music retailer in the world. Pretty impressive considering the iTunes Store is not quite 10 years old! The reality is that if you want to buy someone music as a gift, an iTunes gift card is a very safe bet. But increasingly iTunes gift cards are being used to buy Apps in the Apple App Stores. As Apple's iOS devices (iPhones, iPads, and iPod Touches) have exploded in popularity, Apps are a hot item. Apple Macintosh owners can also purchase Mac Apps through the Mac App Store, as well as digital books from Apple's iBook Store.
In addition, the number of kids that are App consumers is booming as well. The reality is that many kids are more interested in low-cost video game Apps on their iOS devices than they are in the much more expensive video games for their Xbox, Playstation, or Wii. Parents certainly like the fact that kids can buy games that only cost a few bucks as compared to $20-$50 per game for the consoles. So considering that one iTunes or App Store gift card can be turned into many different gifts, it is no wonder that Apple gift cards are on almost every kids' wish list.
Just to be clear, it doesn't matter if the gift card says "iTunes", "App Store", or "iBooks", they can be used interchangeably. Apple does not distinguish between purchases made on the iTunes Store, the iBook Store, or their iOS or Macintosh App Stores. The gift card credits can be used on any store. You may also want to make your gift recipient aware of that fact.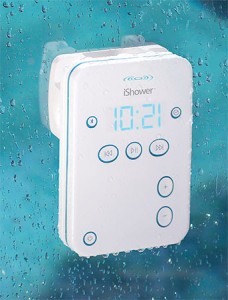 iShower
One of the most tragic things that can happen to an electronic device is getting wet. Liquid damage is almost always fatal to things like iPods and iPhones. But people want to listen to music from these devices wherever they are at, including poolside or in their bathroom. the iShower is a remote speaker system that is water-resistant. This allows people to keep their devices safely away from water while still streaming music from their device. As the name implies, it can even be used in the shower.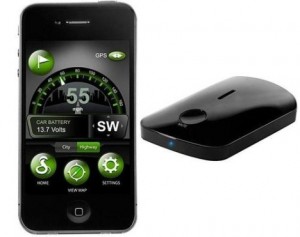 iRadar
One of the hot trends in electronic devices is smartphone integration. By integrating a device with a companion App, users can get highly advanced functionality without a highly complicated interface. One of the best examples I've seen of this is the iRadar. The iRadar itself is a highly functional radar detector, but with almost no buttons or controls on the device itself. Instead, most of the control and operation of the unit is done through an App that works on iPhone and Android smartphones. As a result, the cost of the iRadar is similar to very inexpensive radar detectors, but the functionality is comparable to much more expensive, top-of-the-line units. If you know someone who has a smartphone and wants a radar detector, the iRadar may be the gift for them.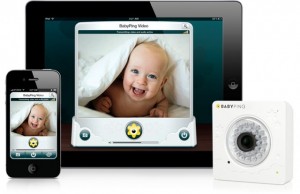 BabyPing Monitor
Another example of a smartphone integrated device, the BabyPing Monitor is a video baby monitor that integrates with iPhone or iPads. It allows parents to check on their babies whether they are in the house or not. This may be a great gift for new parents, especially those that have gone back to work and still want to periodically check on their napping kids.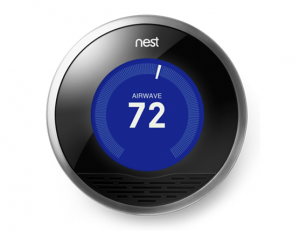 Nest
The Nest is to thermostats as the iPhone was to cell phones. You can read my previous article on the Nest to find out more details, but simply put, this smart thermostat has the ability to reduce your power bills significantly and it integrates with smartphones and tablets. Note that there is now a 2.0 version of the Nest available and the 1.0 version is $50 cheaper now. Unless you are close to busting your holiday budget, I'd go ahead and buy the 2.0 version if you're giving one as a gift.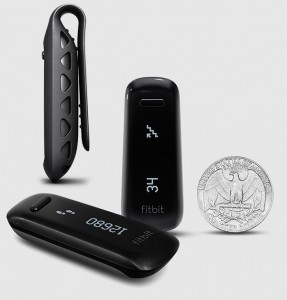 Fitbit One
The Fitbit One is a device that keeps track of your activity and sleep patters. It also has a vibrating alarm that can wake you up without disturbing your partner. It wirelessly synchronizes with your computer or many smartphones so you can review your data on Fitbit's dashboard software. You can then share your accomplishments and compete with friends on social media. The Fitbit may be a great gift for the health-conscious on your list.